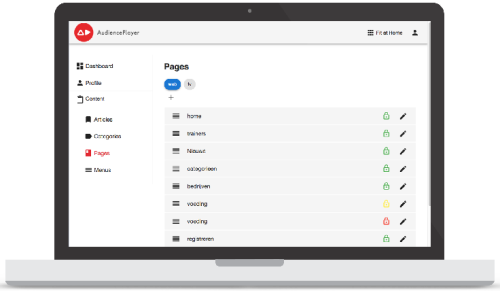 1 dashboard to manage your entire video platform
Under the name People's Playground, we helped national broadcasters and media companies (brands such as NPO, SBS and Telegraaf) for 8 years with technical projects. We discovered during that period that it was very complicated to set up a video platform.
In 2017, we therefore decided to find a way to resolve this "technical frustration" ourselves. When you start a video platform, you obviously don't want to be too busy with technical hassle. At the beginning of 2018 we launched the first version of the AudiencePlayer video platform software.
It has since been our mission that you set up and manage a complete video platform (website, native mobile apps and smart TV apps) in the simplest way. That is why we are continuously working on refining the AudiencePlayer video platform software. While you focus on the production of your content and boosting your video platform, we arrange all technology. Because we are only successful if you are successful.