DRM protection. DRM is the abbreviation for Digital Rights Management. With DRM protection, you can prevent your (video) content from being stolen, copied or ripped off. DRM protection is, in example, applied to streaming videos, streaming music or purchased ebooks. For example, if you have purchased an e-book, you can not copy it yourself and share it with others.
This is of course very important for OTT websites where you can watch paid video content (Netflix or YogaTV). Especially now that traditional television is partly replaced by streaming platforms, it is more important than ever to secure content against piracy.
DRM protection; different encryption options
With DRM protection you encrypt your content so that it cannot be read without a 'key'. You add an extra layer of security that prevents a user from simply capturing their screen or copying your file.
DRM is actually a collective name for various methods of securing media. For example, you have different encryption methods such as:
AES encryption (the successor to DES)
Each of these options has its own encryption methods. In addition, it is important that you choose a DRM method that suits your target audience. For example, FairPlay only works on Apple devices, and Microsoft Playready only on Android devices and Chrome web browsers. Sometimes it is necessary to encrypt your videos in multiple ways because one method does not adequately cover your target audience.
As video platforms become increasingly popular, it is also increasingly important to encrypt video platforms properly. New DRM protection is therefore constantly evolving and becoming increasingly user-friendly.
DRM: Start encrypting your videos
A DRM platform is of course very obvious for companies like Netflix. However, many more companies can now benefit from DRM protection. After all, it's always good to protect your products from piracy, like what you do in a traditional store.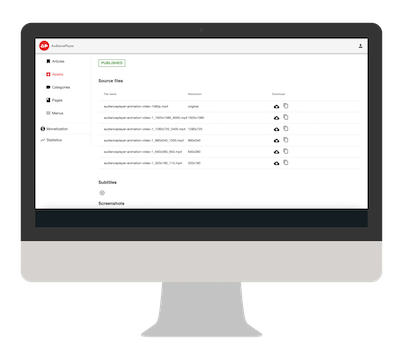 DRM is becoming cheaper, more accessible and more relevant for other companies that want to start up their own video platform. This is how we work with AudiencePlayer. We support all the above-mentioned DRM methods, and you get it for free. This way you can also protect your films, courses, trainings and workshops!
Starting a video platform yourself (with standard DRM protection on your videos)? Check our website for the possibilities!